You've meticulously planned the bridal bouquet and flowers for the wedding party. Now it's time to figure out your wedding centerpieces. Understandably, you might be losing a little steam, but now's not the time to throw in the towel. With people sitting around them for the majority of the time, centerpieces are a key piece of wedding decor. Let us inspire you to centerpiece perfection.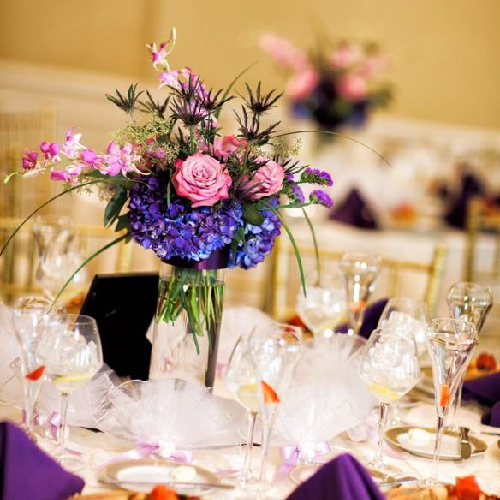 Planning
To get started, consider how many guests will be seated at each table and how much room they'll need. Be mindful of the height of your arrangements. You want them to delight guests and act as a talking point, not interrupt conversation. Before planning your centerpieces, check with your wedding venue to see if there are restrictions on what you can include. For example, some venues don't allow open flames or breakable glass.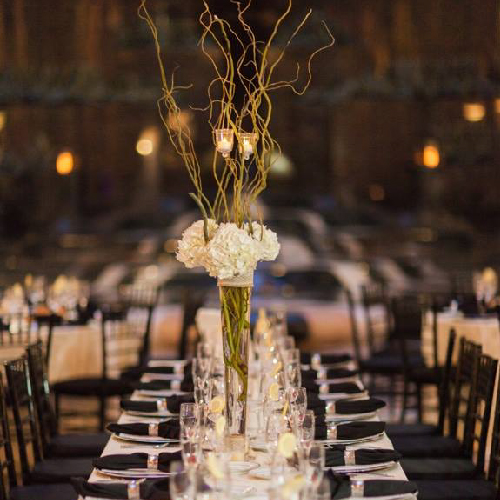 Creating a Functional Centerpiece
Besides being beautiful and adding to the ambiance of your wedding, centerpieces can also serve a purpose. Arrangements with candles add more warm, romantic lighting to a dark environment. They can also be interactive places for guests to leave well wishes. Try using them to hold simple games to help wedding guests get to know each other better. Or use them to hold fun trivia facts about the bride and groom. You can create an engaging and dynamic environment by thinking about what you want your centerpieces to do as well as what you want them to look like.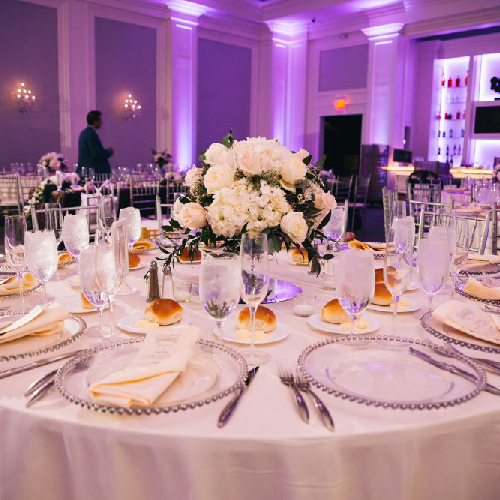 Popular Centerpiece Flowers
Although there are a lot of flowers to choose from, some are classics. One classic flower is the rose. With a variety of color options and nearly year-round availability, it's no wonder the rose is considered one of the most versatile wedding flowers.
Another popular flower is the Lily of the Valley. While expensive, a few sprigs of this can lend the flower's enticing, trademark scent to any centerpiece.
Hydrangeas are another good companion to centerpieces. Since their large blooms take up a lot of room, fewer stems are required to fill out a space. They are also moderately priced and come in a variety of colors.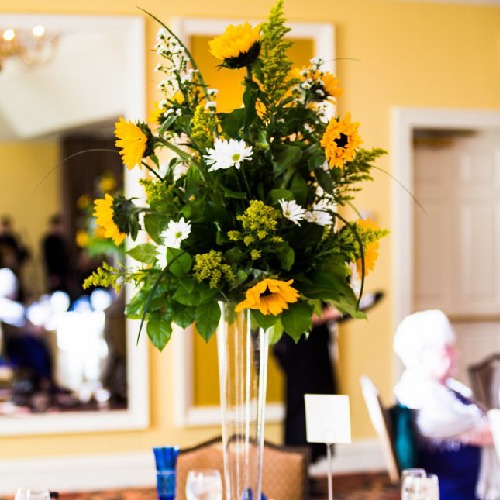 Centerpiece Composition
Once you're done choosing your flowers, it's time to think about other items you might want included in your centerpieces. Novelty pieces like books, keys, or anything else meaningful to you and your loved one can personalize your centerpiece. Many couples even include fruit in their centerpieces. Just remember that fruit can cause flowers to wilt faster, so check with your florist before including it.
If you're not sure what you want your centerpiece to say, let our florists help you decide. We can consult with you to build a custom centerpiece, or show you popular selections to fit the mood and season. Simply fill out the form below, and a member of our staff will reach out to you to schedule a consultation.
The perfect wedding is crafted from the heart. At Abbott Florist, we carefully plan your arrangements to surround you with love and affection on your special day.