'Crafted from the heart'. This is the promise we make to each of our customers. The promise that every bouquet we compose, every arrangement we curate will be made with care, expertise, and love.
This month, we're taking it to new heights. Our Mother's Day arrangements are elegant, eye-catching, and lush with symbolism. Discover the hidden meanings behind four of our beloved bouquets.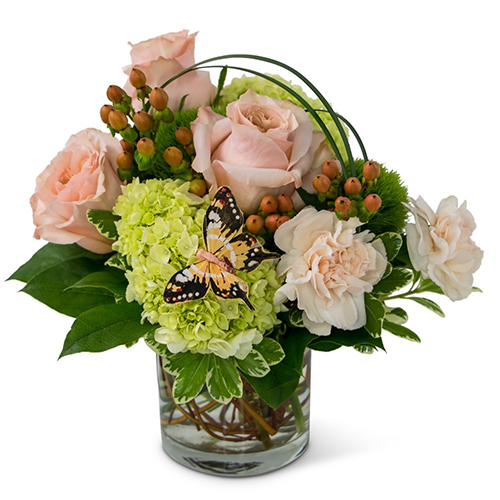 A Rose By Any Other Name
Sophisticated and subdued, Expressions of Gratitude is an ode to the underappreciated colors of springtime. This piece makes use of the subtle peach-colored rose. As you may have guessed by the name of the arrangement, peach roses are a symbol of gratitude and thankfulness. But they are also traditionally given to someone you miss. A peach rose says, "You are always on my mind and in my heart".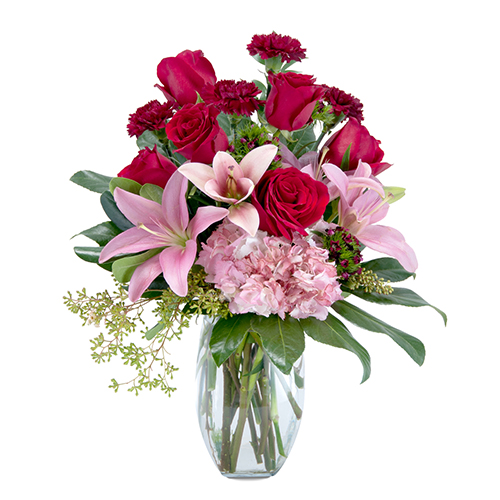 The Gift of Motherhood
Roses take center stage in this next bouquet, but don't be fooled. There's more to this Blushing Rose than meets the eye. Take a look at the bright, pink lilies spilling out underneath. From Hera to the Virgin Mary, lilies have woven themselves into the fabric of history as a symbol of motherhood. Coupled with the love and devotion of red roses, these pink flowers say more than words ever could.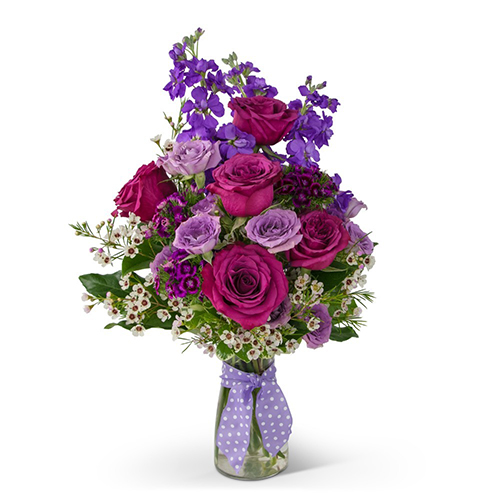 Crowned and Ready
Always A Queen is a bouquet fit for...well...a queen! The color purple has long been associated with royalty. Queen Elizabeth I once outlawed anyone from wearing the shade unless, of course, they were a member of the royal family.
Within the arrangement, the purple stock flower represents happiness in life. And the waxflower symbolizes happiness in marriage. Always A Queen is a bouquet for the woman who's got it all figured out.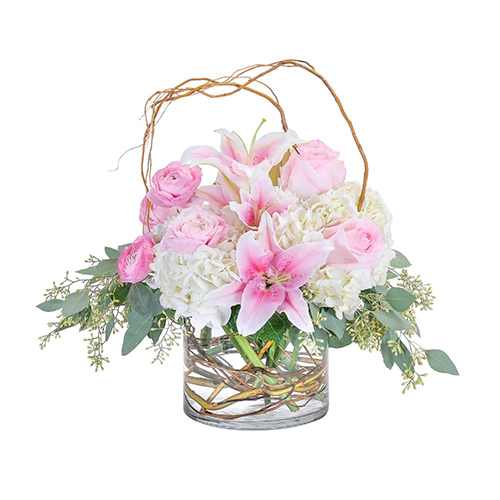 Charmed, I'm Sure
This Delicate and Delightful bouquet features an array of pink blooms against a backdrop of white hydrangeas. Tucked between the roses and lilies, pink ranunculus adds a touch of unconventional whimsy and charisma. In fact, the ranunculus flower is commonly given to those who radiate charm. Gift this Mother's Day arrangement to the woman who lights up your life one smile at a time.



Interested in learning more about the meaning and history of the flowers we use? The Abbott Florist blog is ripe with fascinating reads. Learn ' the Meaning of Birth Flowers' or explore the shared history of fashion and flowers.