You're a bride-to-be. You've set a date, booked the venue, and your save-the-dates are on their way to your friends and family. But what's next?
It might seem a little early to start thinking about flowers, but believe us, it's not (see #1). Here are six helpful tips to making sure your wedding florals are everything you ever dreamed of.

1. Find your florist early
Many florists prefer to work on one wedding at a time, giving their undivided attention to the task at hand. For some, this means only booking one wedding per week. For others, this means only booking one wedding per month. Keeping that in mind, it's no surprise that the biggest names in floristry are booked up to a year or more in advance.
At Abbott Florist, we prefer to schedule consultations with our brides-to-be a year before their wedding. That way, we're fully stocked with the blooms that will be in season on your big day!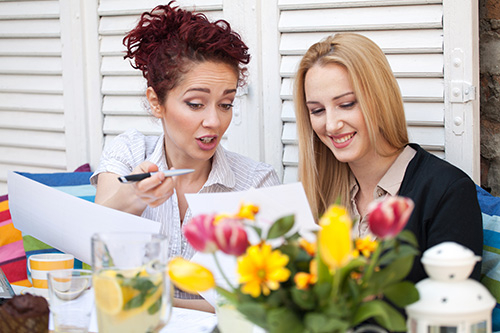 2. Sit down with your florist and BE HONEST
The first meeting with your chosen florist is an exciting moment. This is the person who will help turn your fantasies into a reality. So, get to know them!
Ask your florist about her or his professional experience, inspirations, and personal style. And don't be afraid to discuss your own. This shouldn't be a one-sided conversation. This is as much about them getting to know you as it is about you getting to know them. It doesn't matter if you can't tell the difference between an Easter Lily and a Madonna Lily, that's our job. A florist just wants to know who they're designing for.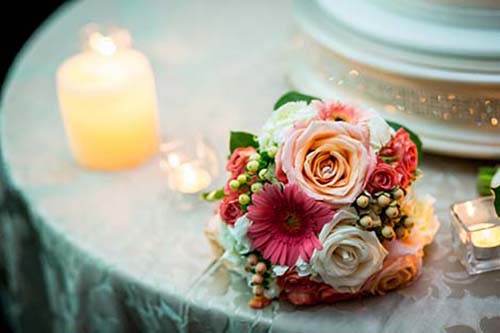 3. Bring visual inspiration
Who doesn't love a good mood board? For your first meeting with your florist-to-be, bring in some visuals for inspiration. Cut out images from wedding magazines or put together a Pinterest board. This will give your florist an idea of the things you like and dislike.
That being said, please do not ask your florist to recreate a specific bouquet. It's incredibly difficult to recreate an arrangement based on a one-sided, picture-perfect image of florals that might not even be in season. Instead, use the visuals you brought in as a jumping off point. Discuss the colors and the style with your florist to give them a better understanding of what you're looking for.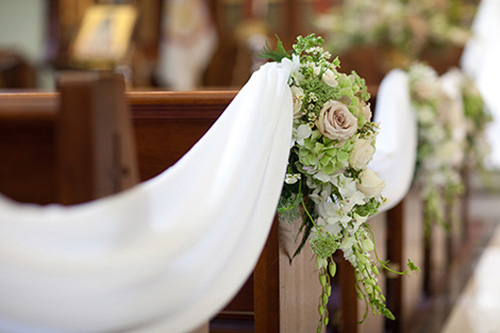 4. Set your budget
Believe it or not, the average budget for wedding florals exceeds $2,000. That being said, your florist isn't here to break the bank. You can easily avoid overspending by setting your budget for flowers early on and being honest about it. This way, you and your florist can work together to ensure you get the best blossoms on your special day without going broke in the process.
A florist who knows your budget is sure to steer you away from overly expensive arrangements or the infamously expensive Juliet Rose. Of course, it's always best to leave a little wiggle room in your budget for last minute substitutions.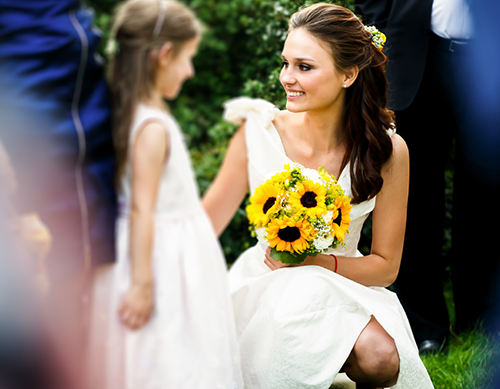 5. Start with the bouquet and work your way from there
The bride's bouquet should be the starting point for every other arrangement at the wedding and reception. It's the most personal of all of the arrangements. Not to mention, designing the bouquet first will give the florist a well-rounded idea of who they're working with.
In comparison, designing arrangements for the rest of the wedding is a cakewalk. It's all about whether you want the rest of the florals to compliment or contrast with the bride's bouquet.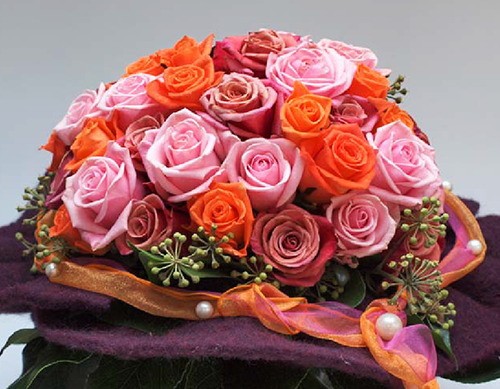 6. Don't be afraid to venture outside of your color scheme
Many brides-to-be hold their color scheme in high esteem. Color schemes come and go with trends, season, and time. But an accent or two can really spruce things up. Florals are the perfect way to squeeze a new tone into your color scheme without throwing the whole thing off balance. For example, a few sunflowers here and there could take a blue and white color scheme to the next level.