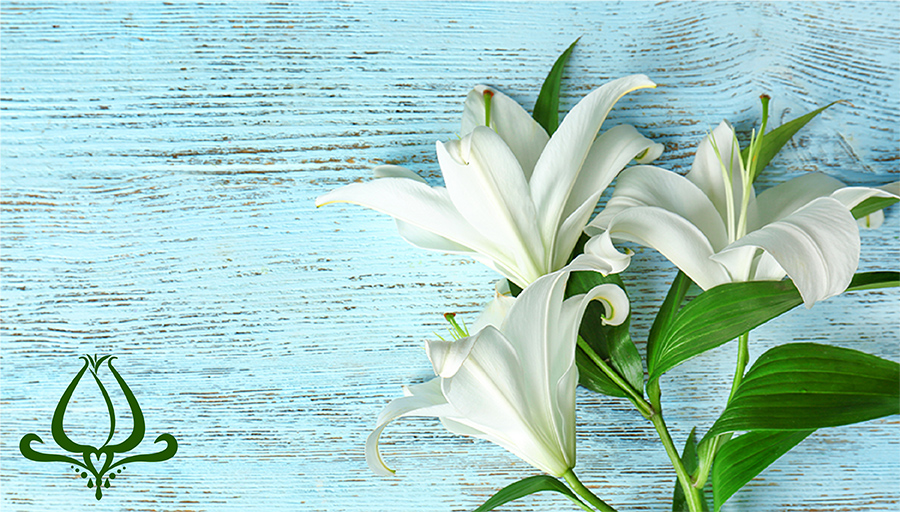 Consider the lilies of the field, how they grow: they neither toil nor spin, yet I tell you, even Solomon in all his glory was not arrayed like one of these… (Matthew 6:25-34, ESV)
The lily has long been associated with Christianity. In the 8th century, a Benedictine Monk likened the Virgin Mary to the flower. Its white petals, he said, symbolized her pure body and the golden anthers mirrored the radiance of her soul.
But it would be another thousand years before the lily, which blooms in the summer, came to represent the celebration of Easter in springtime. And it happened in a little city called Philadelphia.
In the 1880's, Ms. Thomas P. Sargent of Philadelphia took a trip to Bermuda. At this point in history, Bermuda was responsible for most of the world's lilies. Here, Sargent fell in love with the delicate white flower that seemed to bow its head in prayer.
Upon her return to Philadelphia, Sargent convinced the owner of a local nursery to grow the flowers and sell them for Easter. Using a hothouse, the nurseryman forced the flowers to bloom early. He did this by mimicking the weather conditions of summer in Bermuda.
The popularity of the flower quickly grew. Nurseries across the country began using the same technique, and the white bulb became a staple of Easter celebrations. To this day, Pennsylvania is the third largest distributor of potted Easter lilies despite the fact that 95% of Easter lilies are grown by just 10 farmers across the West Coast.
So the next time you see a flower that makes you stop and stare, consider the lilies of Bermuda. Remember that one woman's love of the Bermuda lilies has lasted for over a hundred years. Find a local nursery who's willing to cultivate your favorite flowers. Or, better yet, stop by Abbott Florist and talk to us about curating a bouquet especially for you. Remember, it never hurts to ask.