This October, Halloween has come to haunt South Jersey's ' Best Floral Shop.' Ghouls, ghosts and other terrifying creatures have taken over Abbott Florist. There's even a giant spider dangling eight feet in the air!
In honor of our favorite holiday, Abbott Florist is celebrating the season with some ghoulish goodies. Creep by Abbott Florist and get your claws on these spectacularly scary Halloween decorations.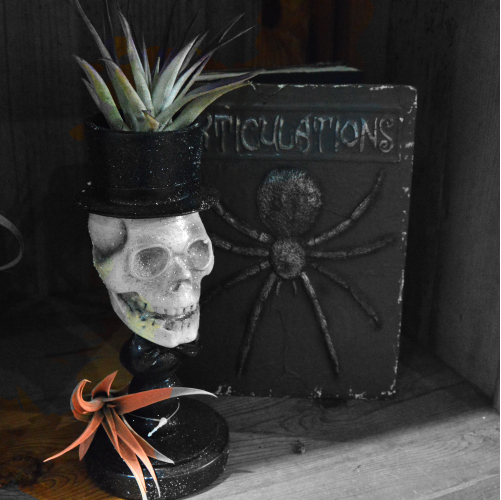 Stay Spooky With Skeletons
If you find skeletons particularly creepy, you're not alone. Throughout history, skeletons and skulls have popped up as symbols of our mortality.
Want to give your guests a good scare? Decorate your home with these bone-chilling beauties. Consider putting our hanging skeleton in your window or on your porch. It's sure to send a shiver down the spine of any unsuspecting trick-or-treaters.
Tip or Treat: Are you a fan of our air plants? Swap out your old planter for this scary skull to give your Tillandsia a spooky and seasonal makeover.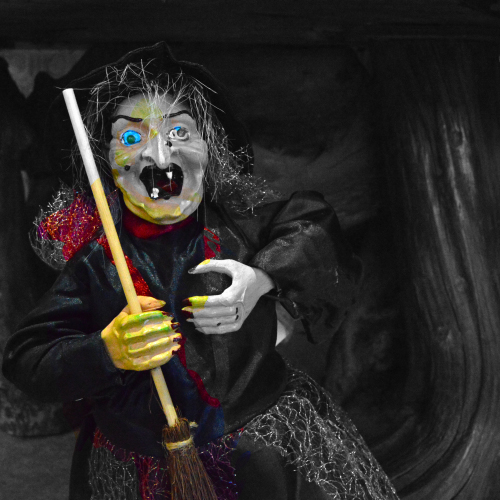 Get Wicked With Our Witches
Have you heard the news? Fall 2018 is the season of the witch. Everyone from Ariana Grande to Netflix is jumping on the broomstick-- we mean, bandwagon!
Our wicked witches range from silly to downright creepy. Surprise your guests with our cackling witches statue, or fix them a cocktail in one of our potion bottles.
Tip or Treat: The best Halloween decorations always have a theme behind them. Put on your pointy black hat and turn your home into a witch's' cottage complete with spiders, potions and even a crystal ball.

Keep It Creepy With A Custom Bouquet
This Halloween, the owner of Abbott Florist, Jackie Sklikas, has curated her very own line of custom Halloween bouquets. Watch and learn as Jackie teaches you how to create your own sinister centerpiece this Halloween. Or, better yet, stop by the store and ask about having a custom Halloween arrangement created just for you!
Of course, not everyone is a fan of scary Halloween decorations. Looking for something festive that won't give you nightmares? Take a peek at Abbott Florist's fall-themed Halloween bouquets.
Tip or Treat: There's always more at the store! That's right. Some of our best Halloween decorations are only available in-store at Abbott Florist in Turnersville. What are you waiting for? Hop on your broomstick and we'll help you pull off a hair-raising Halloween.