As South Jersey's ' Best Floral Shop', we know a thing or two about taking care of houseplants. But we also understand that not everybody does. Many of our customers come into our store looking for green gifts to give to their friends and family that don't require much time and effort. That's why we're excited to offer a new range of easy, peculiar little gifts: air plants.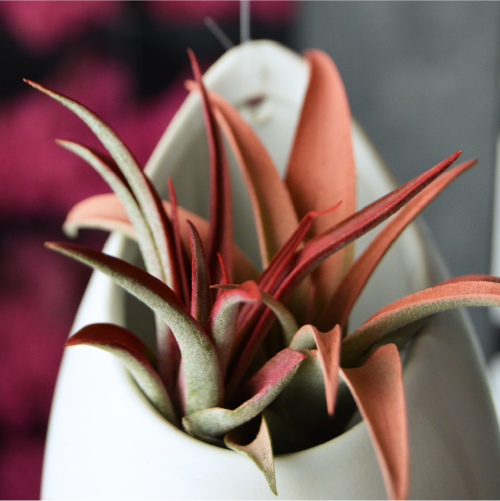 Why are they called "Air Plants"?
Air plants, or Tillandsia, earned their name simply because they don't need SOIL to survive-- they absorb water and nutrients through their leaves! In the wild, these wispy plants use their roots to attach themselves to stones or wood.
Fun fact: Air plants belong to the same family as pineapples. Notice the similar leaves?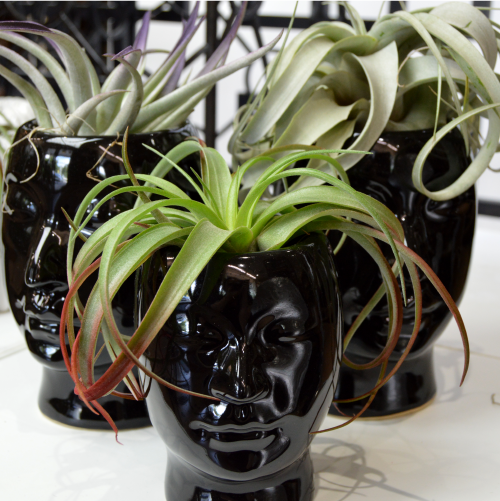 What Do Air Plants Look Like?
Tillandsia are the largest genus in the bromeliad family. In fact, there are over 600 species of air plants. While no two air plants are exactly alike, the plants often vary in size, shape, and color. At Abbott Florist, we carry several species in rich colors from red to purple and in sizes to fit any space.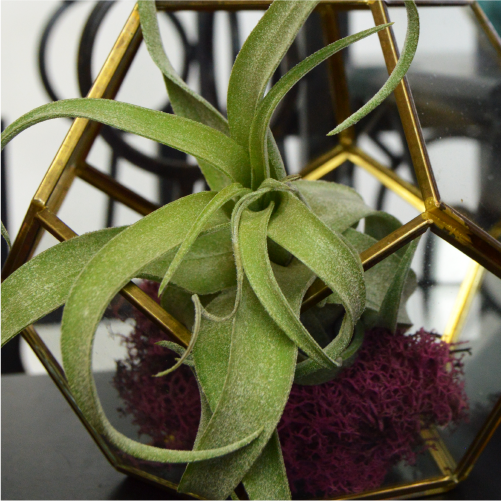 Black Thumbs Rejoice!
Air plants make great gifts because they're easy to care for. When kept in bright light, most air plants thrive indoors with a good spritz of water once or twice a week. You can also give them a 15-minute bath in shallow water for an extra boost.
While air plants are easy to sustain, with a little extra love, some species will produce a small flower or pups that can separate and grow on their own. You can start a happy family of Tillandsia!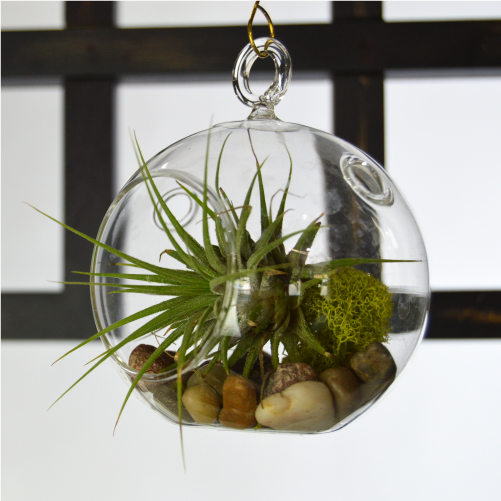 Build Your Own at Abbott Florist!
Without being tied down to a pot or vase, there are countless ways to decorate with air plants in your home. At Abbott Florist, we sell a variety of fun containers to get you started. You can even build your own terrarium in our shop. With plenty of air plant species, stones and mosses to choose from, you can go home with an adorable custom garden you can keep for years.
To learn more about the variety of air plants Abbott Florist has to offer, visit our store or give us a call. We'd love to share our new favorite florals with you!