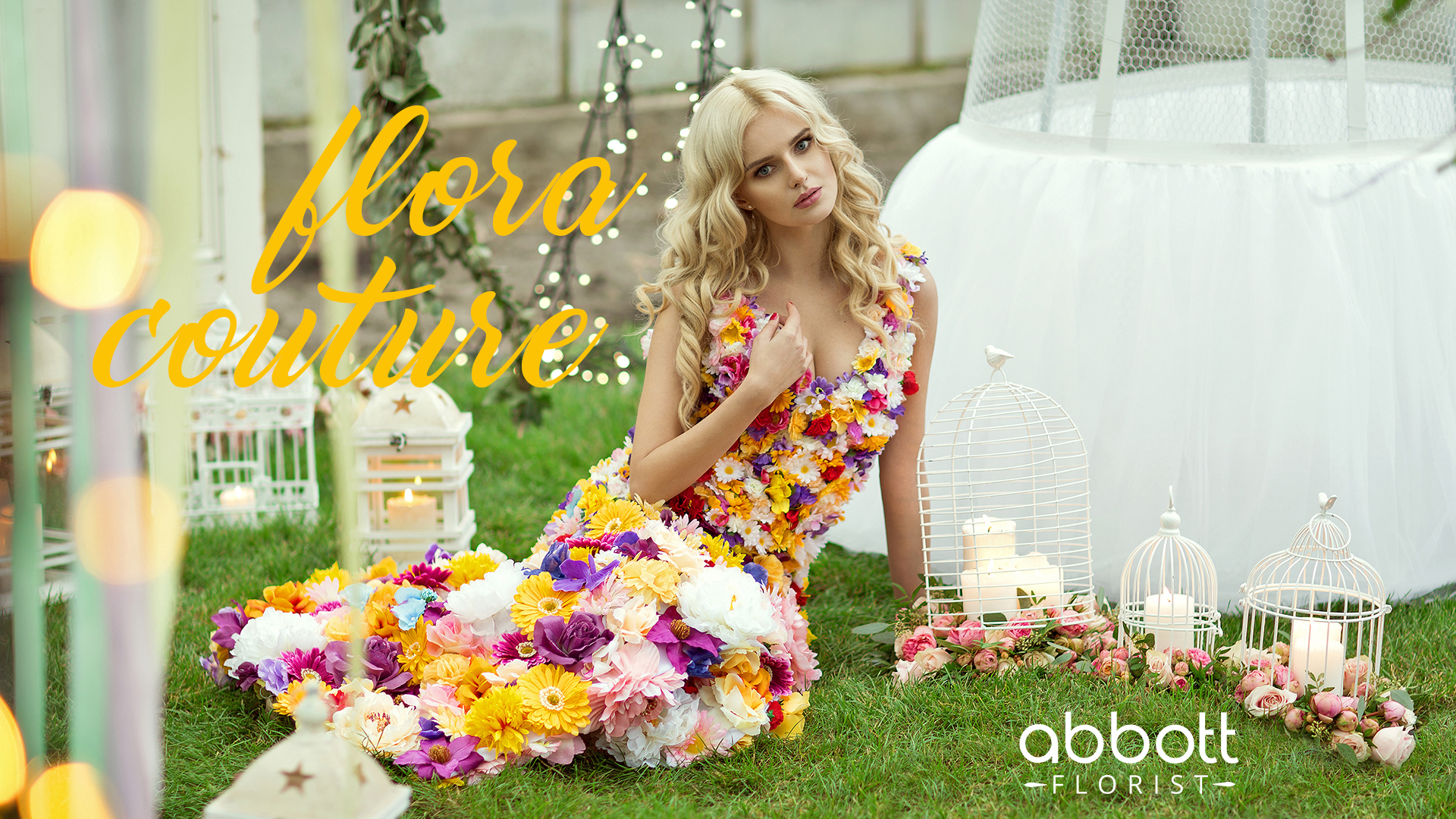 There is an unspoken bond between the worlds of fashion and florists. Flowers have been a major influence in the world of fashion for almost all of recorded history. Natural dyes derived from plants were used in garments as far back as 2600 BC. And floral prints are still a staple of runways—couture and ready-to-wear alike—around the globe.
In 1966, Yves Saint Laurent discovered the Jardin Majorelle in the city of Marrakech, Morocco. Two and a half acres of exotic cacti and bamboo stand out against the dramatic backdrop of a cobalt blue villa; Saint Laurent said he found endless inspiration in this garden. So much so that he went on to buy the property some twenty years later. To this day, the impeccably curated garden is one of the most visited spots in all of Morocco.
But the examples don't end there. Christian Dior and Coco Chanel also took solace in the flora they grew. Of his own garden, Christian Louboutin once wrote, "I love plants. The garden allowed me to see colors, blends of colors and materials, juxtapositions of gloss and matte surfaces—it's very instructive." And he turned those instructions into an industry.
At Abbott Florist, we have the utmost respect for artists and curators like ourselves. We understand the importance of natural beauty. We know how it feels to be inspired by the smallest bloom. For that reason, we have decided to delve into the world of fashion with the Flora Couture Bouquet Line.
This summer, we are turning the tables and creating 10 unique bouquets inspired by high fashion. Louboutin and Saint Laurent may have brought the garden to the runway, but we're bringing the runway to the bouquet.
Every week, we'll be announcing a special offer: an in-store exclusive bouquet influenced by the latest in fashion trends. Hand-crafted to perfection, our High Fashion Bouquets are a testament to beauty in its purest, most natural form.
For only $20, these High Fashion Bouquets will make the perfect gift. Brighten up a loved one's day or treat yourself to something special. Let our beautiful, bright seasonal flowers accent your Summer '17.
Be sure to follow our Facebook and Instagram accounts for each week's High Fashion offer.
Please note that each of our High Fashion Bouquets are only be available for in-store purchase. And each bouquet will only be available for one week. So, stop by, ask about the offer and get to know all the wonderful people who help make Abbott Florist the incredible place that it is.
A flower, like a new item of clothing or the perfect accessory, can turn any frown into a smile and any smile into a full body glow. We at Abbott may be florists, but first and foremost we are artists. We are artists with a passion for creativity and brightening the world one bloom at a time, a passion that we would love to share with you.
For more information stop in-store and mention Flora Couture.