It can be hard for a workaholic to find a good date for the holiday season and there is no bigger workaholic this season than a Christmas elf. Abbott Florist's Mistletoe Match is dedicated to helping these elves and winter animals find a new companion and home with the people of Turnersville, NJ. Check out our eligible bachelors and bachelorettes, and receive 10% off all holiday items!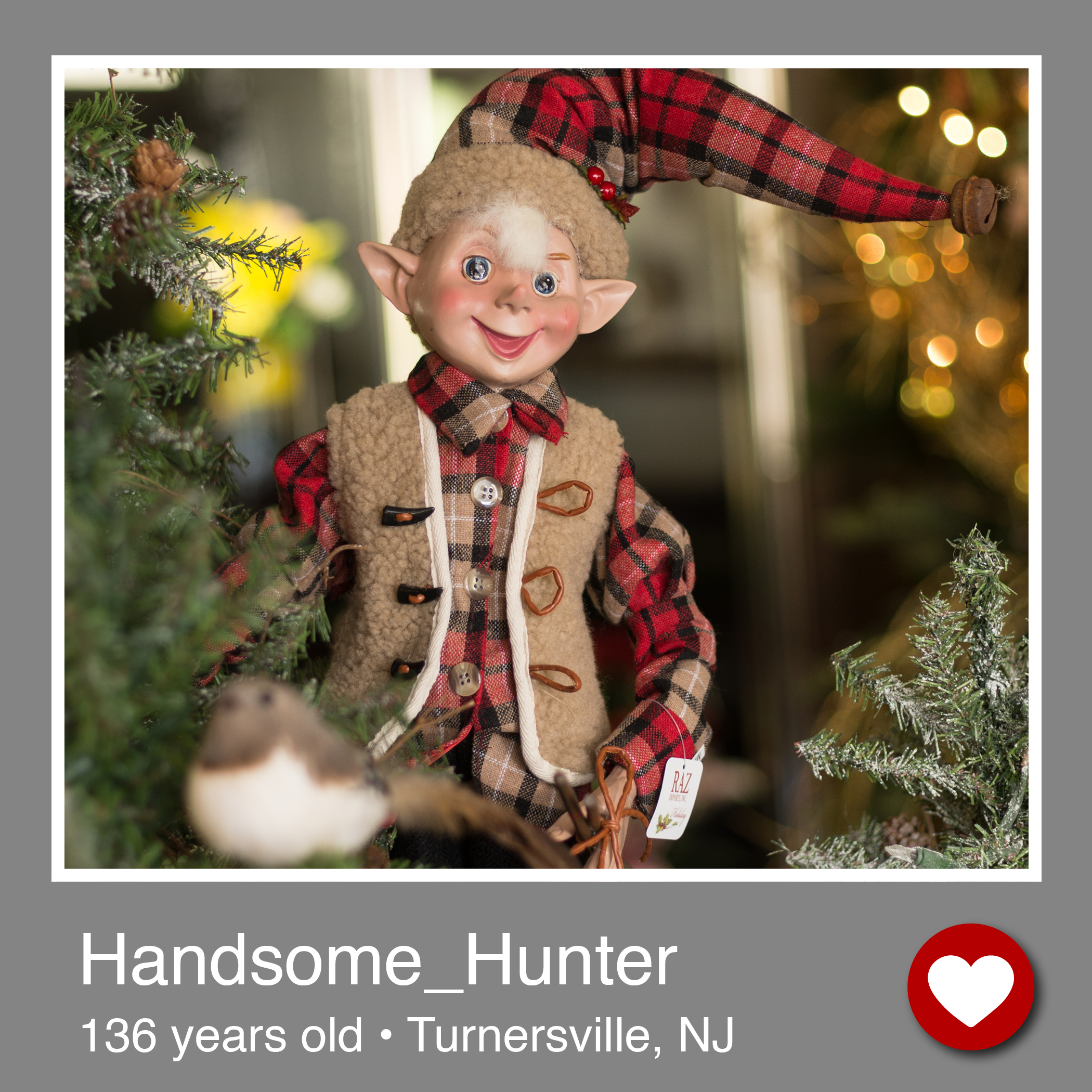 Help Hunter find his Honey for the Holidays!
Hobbies: Collecting vintage toys, Joyriding in Santa's sleigh
Duties: Building toys out of reclaimed wood
Likes: PBR, Pho, Activism, Mistletoe , Reducing his carbon footprint
Dislikes: Pumpkin Spice
Favorite Movie: "Dr. Strangelove"
Favorite Food: Pho
Turn Ons: Veganism
Turn Offs: Meat
---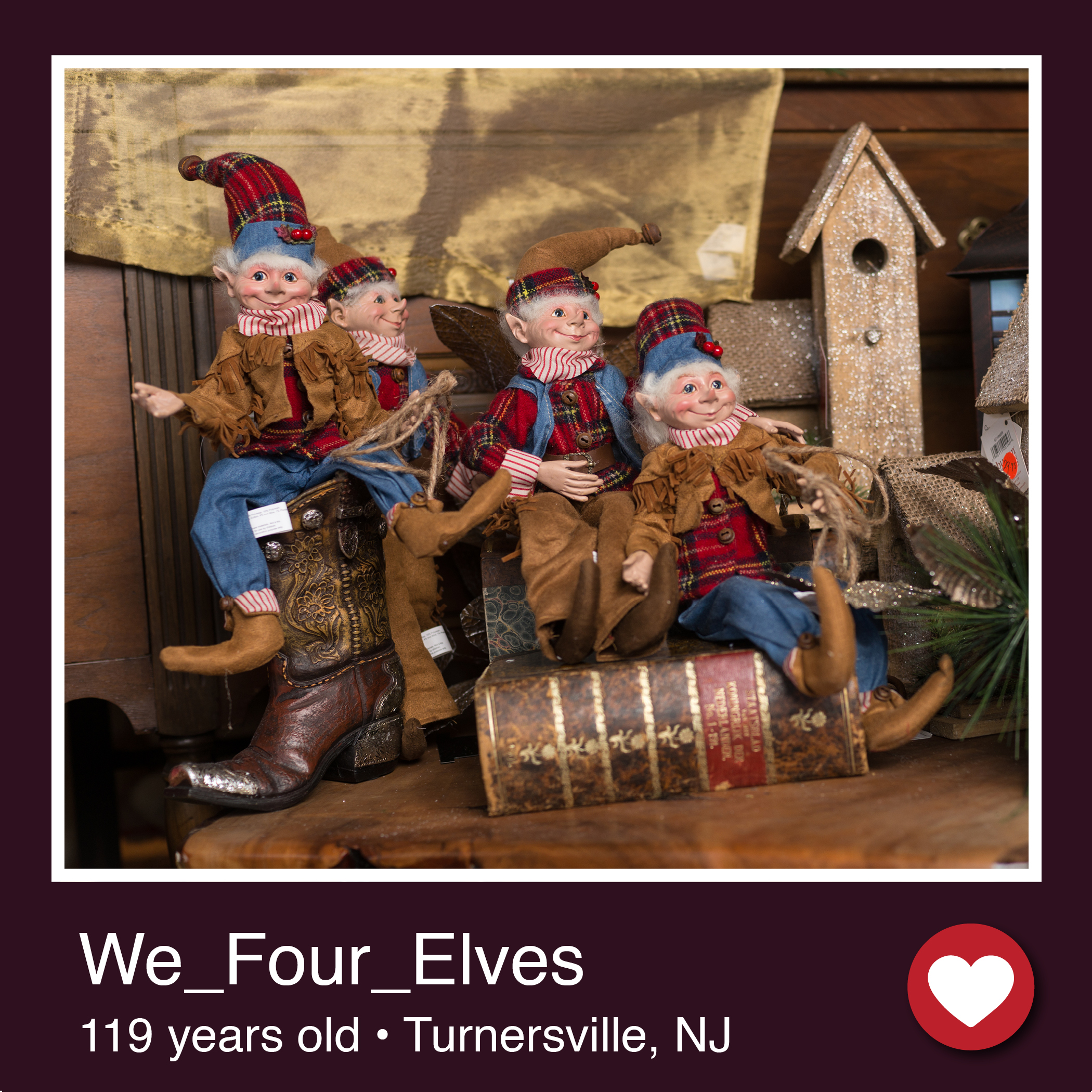 Here are four elves full of moxie for your Abbott Florist Mistletoe Match
Hobbies: Woodworking, competing in chili cook-offs
Duties: Reindeer Stable Keepers
Likes: Singing in their family quartet, hot cocoa, reindeer rides
Dislikes: Being stuck inside all day, reading, wearing tights
Favorite Movie: "National Lampoons Christmas Vacation"
Favorite Food: Fruit Cake
Turn Ons: A perfectly polished sleigh
Turn Offs: Stiff boots
---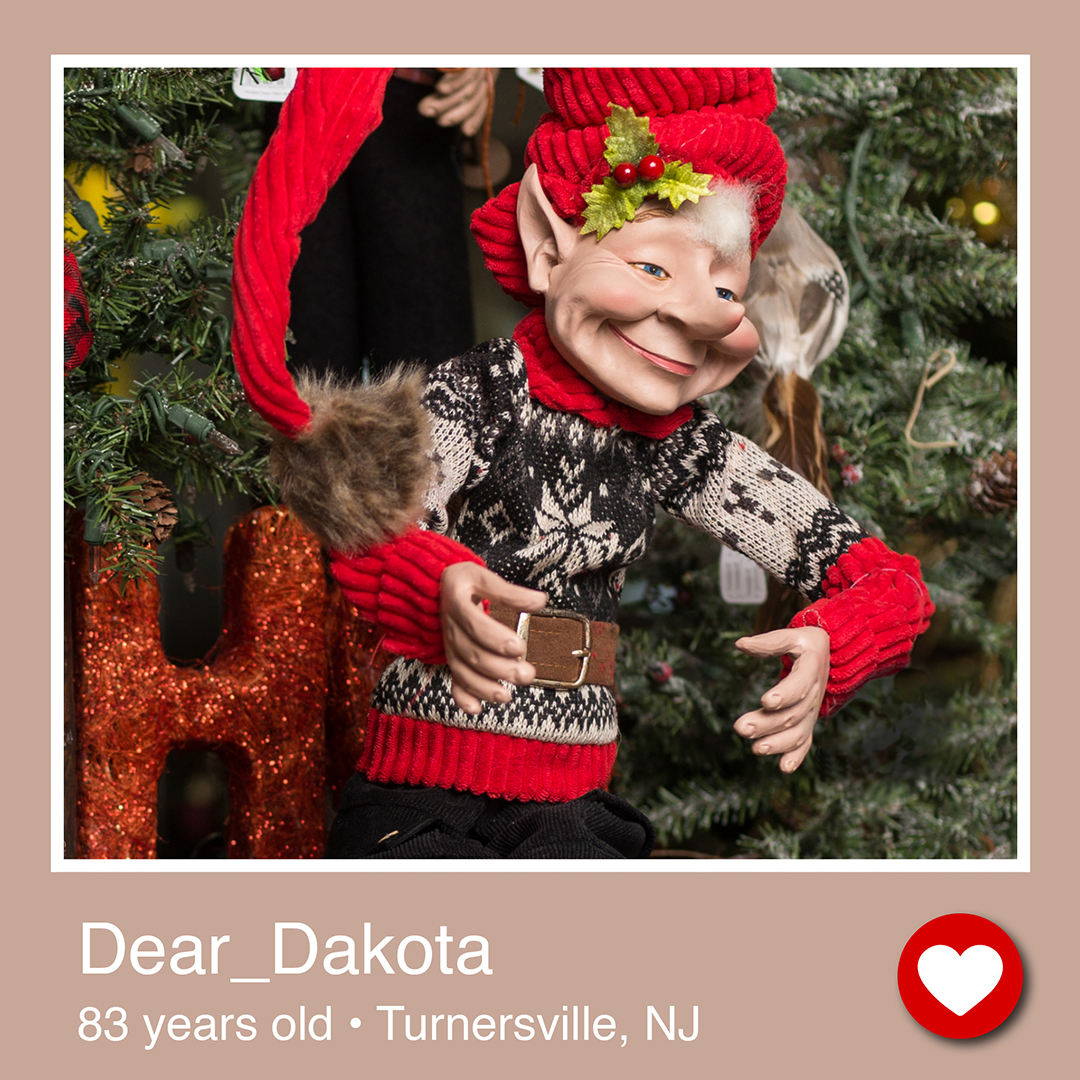 Dakota is looking for someone to share his gingerbread cookies with. Could that be you?
Hobbies: Admiring Santa's sleigh, hiking, horticulture
Duties: Testing toy car wheels
Likes: Making Santa proud, helping the team, candy canes
Dislikes: Confrontation
Favorite Movie: "The Year Without a Santa Claus"
Favorite Food: Gingerbread cookies
Turn Ons: Home cooked meals
Turn Offs: Snobs
---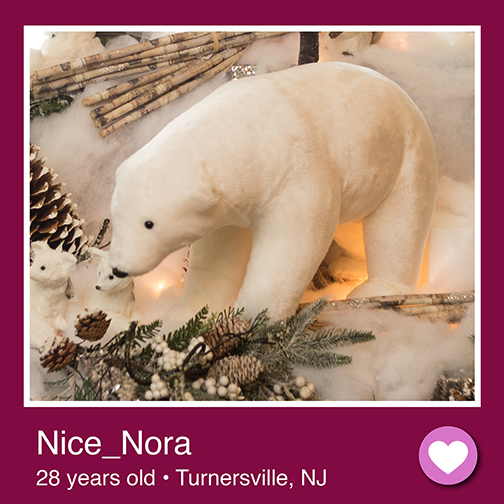 Nora the Polar Bear is the perfect cuddle buddy for you!
Hobbies: Swimming, ice fishing
Duties: Crowd control with tourists
Likes: Coca-Cola, family time
Dislikes: Penguins
Favorite Movie: "Polar Express"
Favorite Food: Snow cones and swedish fish
Turn Ons: Perfect Teeth
Turn Offs: Fur
---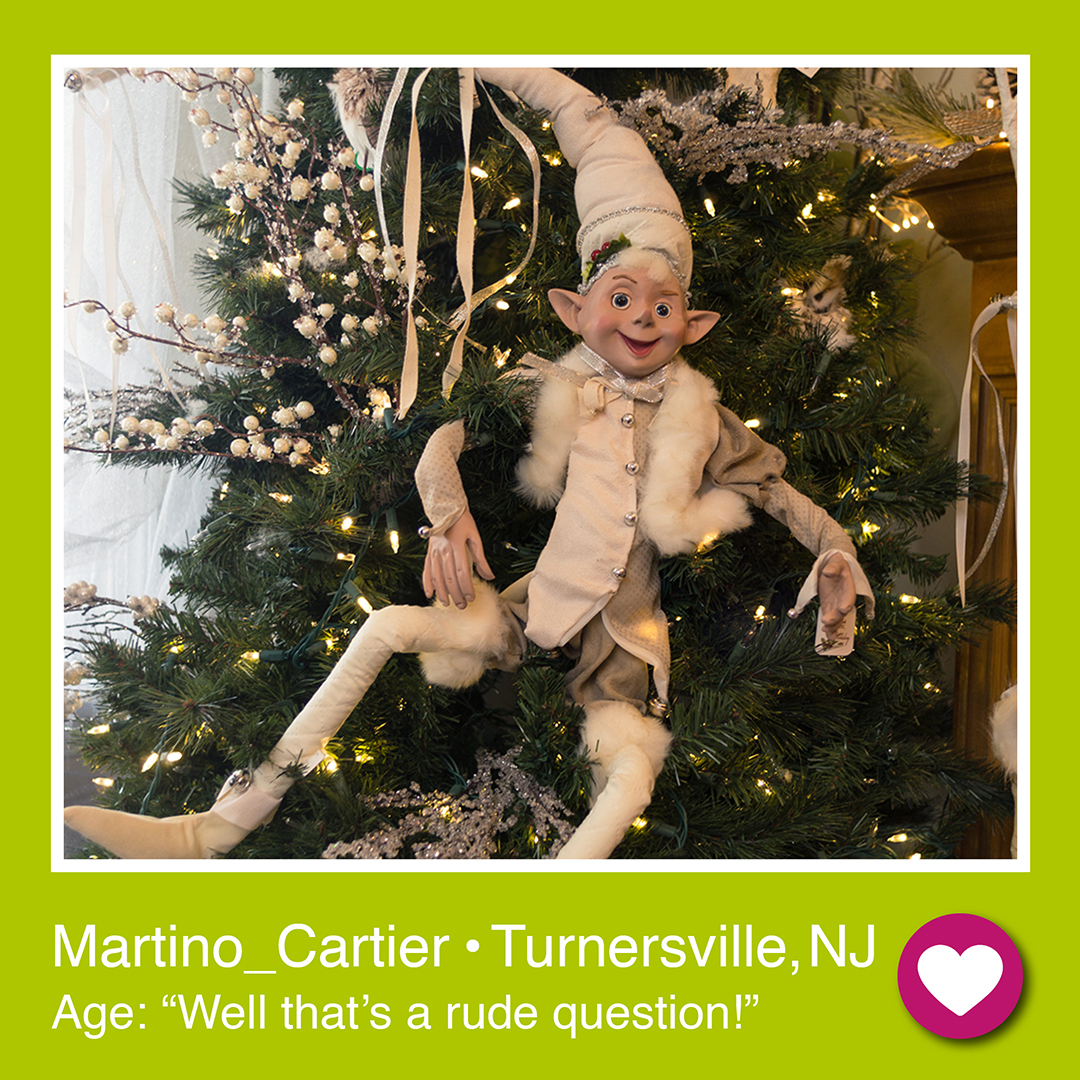 Martino knows how to make anyone shine: bling them out!
Hobbies: Braiding doll hair, karaoke,
Duties: Head toy blinger
Likes: Crystals, golden shears, well styled things
Dislikes: Dirt
Favorite Movie: "Elf"
Favorite Food: Candy
Turn Ons: Anything Metallic
Turn Offs: Clutter
---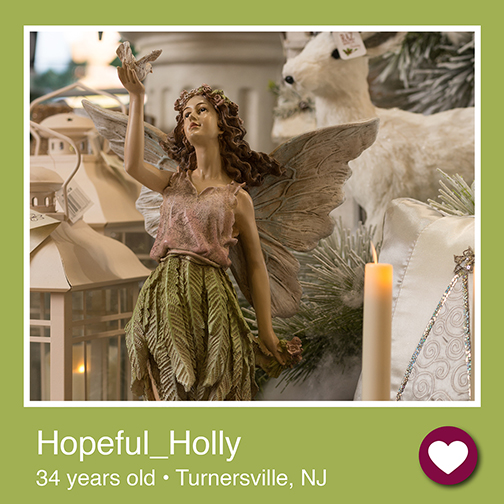 Holly is a renowned beauty with a hopeful heart. Can she steal your heart?
Hobbies: Ice skating, nail maintenance, playing with animals
Duties: Keeping morale and good cheer high
Likes: Selfies with Santa, candy canes, flower crowns
Dislikes: Being ignored
Favorite Movie: "Frozen"
Favorite Food: Kale
Turn Ons: Lumberjacks
Turn Offs: Know it alls
---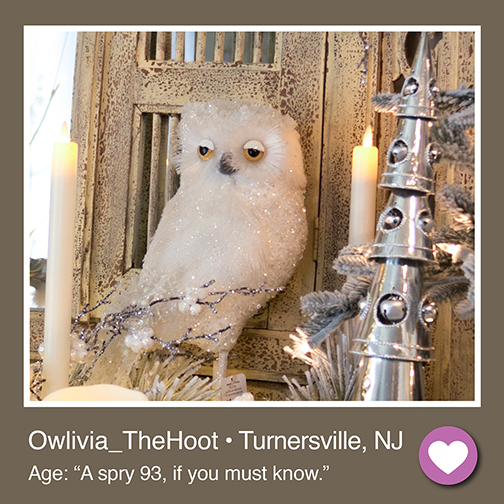 Owlivia has high standards but can be a total hoot.
Are you whooo she's been searching for?
Hobbies: Reading Dickens Novels,
Duties: Quality Management
Likes: Vintage wines, poinsettia
Dislikes: Incompetence
Favorite Movie: "Scrooged"
Favorite Food: Sushi
Turn Ons: Intelligence
Turn Offs: Distasteful Jokes
---
We've highlighted 7 of Abbott Florist's most eligible elves and woodland critters, but your Mistletoe Match could be waiting for you at our store. Don't miss out on Caroling Bears, Junk Food Towers, Christmas Angels, and of course our holiday arrangements. Stop in today and receive 10% off all holiday items!