With graduation season upon us, Washington Township residents are showing everyone why community means more than polite greetings and surface-level conversation. In the midst of a pandemic, as integral parts of life are put on hold in the name of safety, it's important to continue supporting those around us. We may not be able to hold traditional events and gatherings, disrupting the way we're accustomed to publicly showing our admiration, but that simply means we need to find another way to uphold the true meaning of community.
The Plan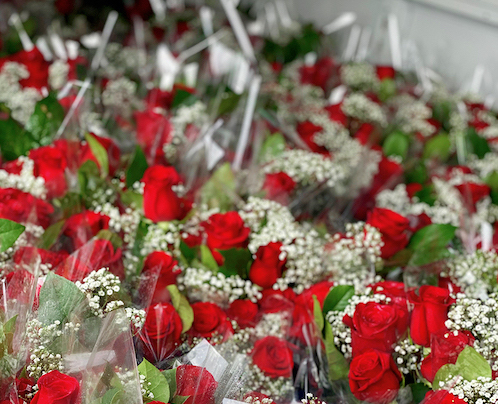 Martino Cartier (a local salon owner) didn't entertain the idea of allowing the unfortunate circumstances of the world's current situation to stop him from displaying appreciation–with the help of a few local businesses–to the Washington Township School District staff and the 2020 graduating class at Washington Township High School (about 550 seniors) for their unrelenting commitment to education. For the seniors, Martino served as the catalyst in raising about $170,000 to help these young adults as they move into new stages of life.
Martino was aware that the teams educating those students deserve distinct recognition and he immediately moved to make it happen. At Abbott Florist, we couldn't have been happier to receive the call from Martino inquiring about the bouquets and what it would take to create a memorable celebration for these wonderful staff members. We knew it wouldn't be easy considering our society's current limitations, but we had to find a way to fulfill the flower delivery as a contribution to this beautiful group gesture. To start, we bought every rose our wholesaler had left, giving us a closer look at the scope of this collective effort. We then hunkered down and, bouquet by bouquet, created 800 symbols of gratitude (2,400 roses) for an incredibly deserving group of people.
The Outcome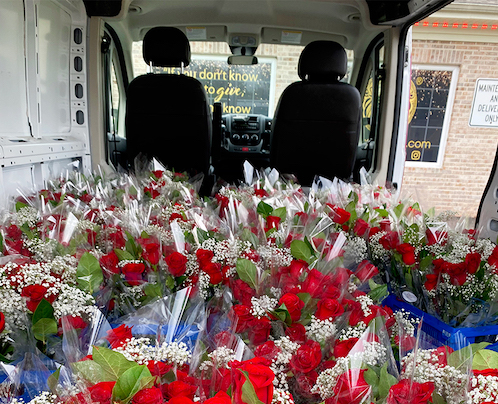 On May 15 and 16, Martino was live streaming on Facebook as teachers and staff from the school district pulled into the parking lot of his salon and were each given a bouquet of flowers. The bouquets that weren't picked up were delivered to Jefferson Washington Township Hospital to show healthcare workers how much the community admires their extraordinary courage and endless dedication to saving lives.
These interactions filled at least part of the void created by cancelled events and served as a reminder that our compassion must persist. Martino has provided a perfect example of how we can continue to support others during a time in which we must stay physically distant and he was able to do so with the help of multiple donations: Luke Stanch from Stanch's Property Services, Apollo Auto Sales, Joe March from Del Buono's Bakery, and Mike's Hardscapes.
Abbott Florist is immensely grateful for the generosity of Martino Cartier and everyone else involved in this unique ceremony. We're honored that Martino reached out to us to create the bouquets, as we're constantly looking for ways to help our local and surrounding communities. Supporting one another has always been a top priority within our Abbott Florist family and we're proud to do the same for everyone around us.