The excitement of bringing a fresh flower arrangement home or receiving a delivery simply can't be beat. But sometimes, it feels like the petals start to wilt and fade all too soon. Did you know taking extra care of your arrangement can help it thrive for up to 2 weeks (and possibly longer)?
Your flower arrangement needs care and management for it to stay healthy and continue to be a vibrant aspect of your home. Follow our 5 tips below to create a habit of foundational care that will keep your flower arrangements flourishing.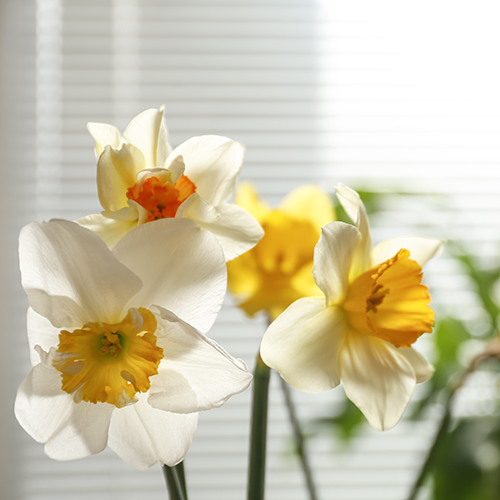 Find a Cool Location
You may know where your arrangements look best within your space, but choosing a spot around 65 to 72 degrees will serve your flowers best and help them remain healthy. You should also avoid placing your arrangement in direct sunlight or near anything that blows air or gives off heat, as that will cause your flowers to dehydrate faster.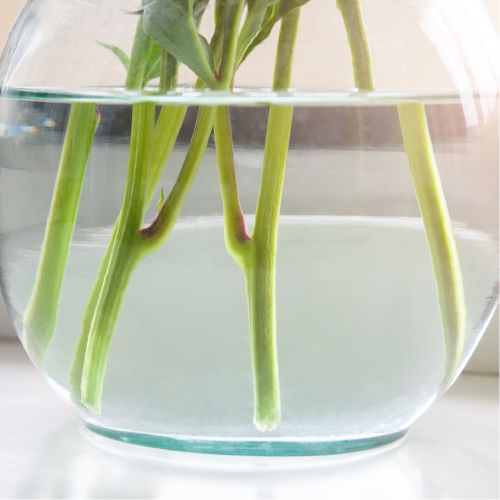 Check the Water
Checking the water in your vase on a daily basis is a critical step in keeping your flowers happy and healthy. It may be difficult with a busy schedule, but if you notice that the water isn't clear, it's time for a refill.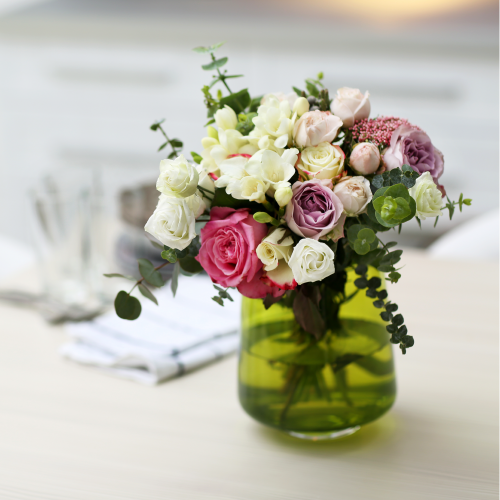 Wash Your Vase
If you want to go above and beyond to keep your arrangement fresh, you can thoroughly wash your vase with soap and water each time you decide to refill it. This will remove bacteria and create a healthier environment for your flowers.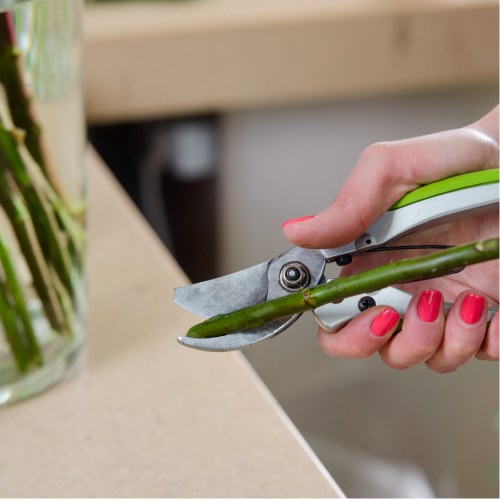 Cut the Stems
Before placing your arrangement back into its vase, trim about ½ inches off of the stems underwater. Trimming your flowers' stems at an angle creates a larger surface area for water intake, and doing so regularly prevents air bubbles from interrupting the process. You can also add flower food (if you choose to use it) during this stage.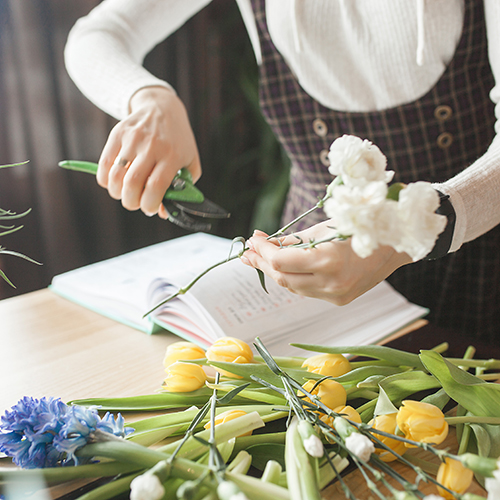 Prune
Removing leaves that are below the water line creates a cleaner look and prevents bacterial growth. You should check in on your flowers consistently and continue to remove any dead flowers or petals, which can become problematic if left unattended.
--
Flower arrangements need attention just like any other living being. These simple steps can go a long way in keeping your flowers fresh. Creating a habit of regular care will serve your arrangement's health and extend the joyous feelings they bring into your home.